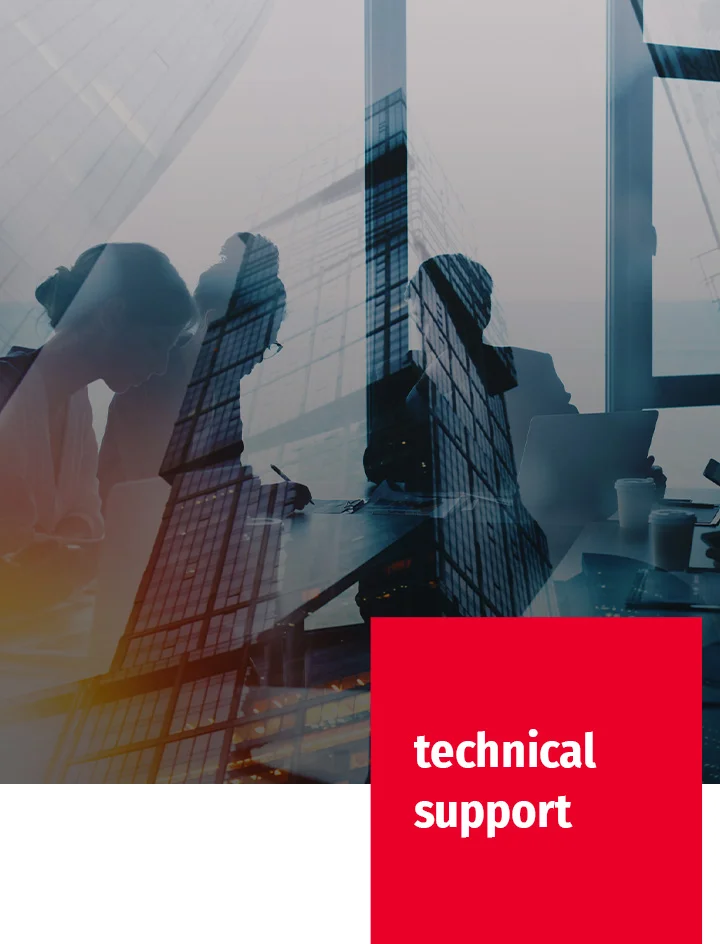 Complete IT Outsourcing Solutions with Euroanswer
We deliver unparalleled technical assistance in an array of languages, from varied locations, equipped with the most up-to-date tools, processes, and technology. Spanning cloud services to robotic process automation, and from data analytics to artificial intelligence, we constantly sharpen our technical awareness to enhance relevance and efficiency for our clients worldwide. Contact us now!
Proficiencies
We handle a multitude of interactions swiftly and effectively to resolution, adopting a proactive and pre-defined methodology as part of our dedication to continuous enhancement.
Remote Support & Dispatch
We maintain exemplary technical support standards, utilising proven exclusive methods to manage remote operations effectively, from diagnostics and resolution to warranty and repair management.
Quality Assurance & Testing
Adopting a people-centric approach to customer experience, we adhere to a "learn and develop" ethos to extract insights, bolster efficiency, elevate job satisfaction, and obtain customer loyalty.
Handling Complex Technical Queries
The installation of new software or hardware can present challenges, and even tech-savvy individuals might seek assistance. IT desk support is centred on addressing installation mishaps, malfunctions, and any technical hindrances that impede customers from utilising your product. Our adept technical support team is committed to aiding your customers in the more effective use of a product.
Expertise
When encountering technical difficulties, access to customer support is the key to making a difference. Our technical support agents possess the skills to resolve intricate issues, leaving your customers gratified with your product. By opting for desk support services with BPO Company Euroanswer, your users benefit from precise information delivered by experts intimately familiar with your product, along with guidance to prevent future issues.
Logic and Ingenuity
Our Business Process Outsourcing professionals expertly merge logical analysis with inventive thinking while providing IT desk support services. They employ logical reasoning to understand the root of a problem and devise inventive solutions to unique challenges.
Prompt Reactions
With all the gadgets and software available today, fostering customer loyalty is challenging. The key to retaining your customers is to offer swift and proficient technical support. Why choose helpdesk IT with Euroanswer? Our technical support agents are always on hand, ensuring immediate and efficient responses.
Eagerness to Assist
Effective communication is pivotal for comprehending customer needs and delivering pertinent solutions. We cultivate trust and link with customers by communicating effectively. By selecting Euroanswer for IT outsourcing and other BPO solutions, you're ensured an exceptional customer experience. Our expert desk support teams attentively listen to users, interpret their issues into technical terms, resolve the problems, and elucidate the solutions in language that customers can easily understand.
Adaptability and Versatility
At Euroanswer, we value adaptability and the ability to tailor services when offering desk support. Tailored to your requirements, we can promptly introduce modifications to predefined project plans, enhance workforce skills, and rapidly adapt to the latest technological advancements.
Return on Investment
Outsourcing your technical support is a strategic move that can augment your company's return on investment. By entrusting technical support to us, you liberate your internal staff to concentrate on their primary roles, potentially boosting your profit margins. Choose our staffing services!
Exceptional Customer Experience
Each customer interaction with your brand is an opportunity to secure lifelong patronage. Addressing technical issues can be exasperating, but the managed services team excels in transforming these challenges into positive customer experiences by providing professional and timely aid.
Capabilities
Service Desk Support / IT Service Desk
promptly and reliably handling thousands of interactions through to resolution, using a proactive, predefined approach, as part of our continuous improvement commitment.
Remote Support & Dispatch
retaining high technical support standards, with proven proprietary methods for managing remote operations: from diagnostic, resolution to warranty and break fix management.
Quality Assurance & Testing
following a people-powered customer experience model, we apply a "learn and develop" principle to gain insights, improve efficiency, increase job satisfaction, and drive better customer retention.
Frequently Asked Questions
What is IT Outsourcing?
IT Outsourcing also known as helpdesk IT is the practice of hiring third-party service providers to handle various IT functions for a company. This can include software development, infrastructure solutions, IT service management, and technical support, among other services. Companies may choose to choose business process outsourcing domestically or offshore, depending on their needs and budget considerations.
What are the benefits of IT Outsourcing?
Outsourcing IT functions can offer several advantages such as cost savings, access to global talent and the latest technologies, improved focus on core business activities, scalability, and flexibility. It can also lead to increased efficiency and productivity as the outsourcing partners are specialists in their respective IT fields.
What should be considered when choosing an IT Outsourcing provider?
When choosing BPO services, it's essential to consider factors such as the provider's track record, their technical expertise, communication standards, data security measures, pricing structure, and their ability to align with your business goals. It's also important to evaluate the provider's cultural compatibility and the legal implications of outsourcing. At Euroanswer you are in good hands.
How does Helpdesk IT affect data security?
Outsourcing IT functions does pose potential risks to data security. However, at Euroanswer we implement stringent security protocols to protect client data. Companies should ensure that the outsourcing partner complies with international data security standards and should establish clear data protection policies in the outsourcing agreements.
Can small businesses benefit from IT Desk Support?
Absolutely. Small businesses can significantly benefit from ITO as it allows them to access high-quality IT services without investing in expensive infrastructure or hiring in-house specialists. This can help small businesses to remain competitive, innovate, and grow without the overhead costs typically associated with advanced IT capabilities.
OUR IMPACT
We translate our extensive language skills and technology savviness into a rather rare skill — the ability to translate instantly a problem into a solution.