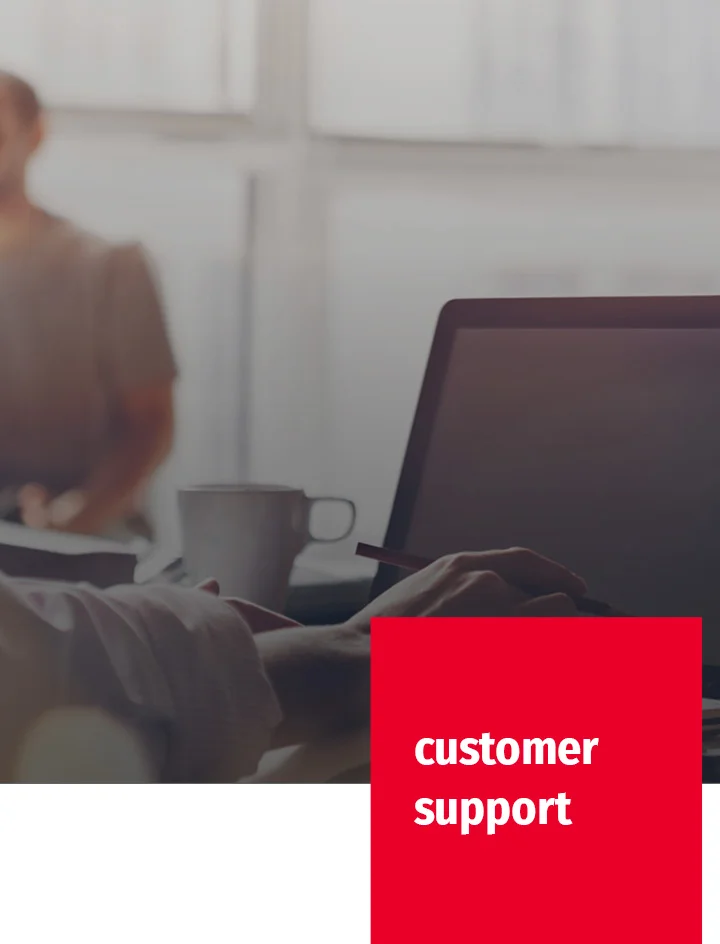 Customer Support at its Finest With Euroanswer
In the competitive business landscape, customer support stands as a cornerstone of success. It's the lifeline that connects companies with their customers, fostering trust, loyalty, and long-lasting relationships. Exceptional services not only resolves issues promptly but also instills confidence in the brand, encouraging repeat business and positive word-of-mouth. Customer support is the invisible hand that guides businesses towards sustainable growth and market dominance.
Cost Efficiency
Customer service outsourcing operates on a contractual basis, ensuring a predetermined budget that allows companies to anticipate service costs. This financial clarity enables organisations to allocate funds to other business aspects while reaping the rewards of the outsourcing arrangement. It offers a cost-effective solution by reducing labour, operational, and maintenance expenses.
Time Savings
Delegating software tasks to an outsourced team facilitates the simultaneous progression of projects. Outstaffing frees up the in-house team to address other critical business functions, with the assurance that IT matters are in the hands of specialists.
Enhanced Talent Pool
One of the primary advantages of IT service outsourcing is the unrestricted access to a global talent pool. Businesses can tap into a diverse range of experts, combining external proficiency with internal resources. This approach provides access to developers with exceptional technical skills and capabilities.
Consistent Quality
With our staffing services we have a track record of successful delivery, bringing a level of proficiency and knowledge that ensures reliable and high-quality outcomes for business projects.
Resource Agility
Customer service outsourcing offers the flexibility to swiftly adjust the scale of resources according to business needs, streamlining the hiring process and providing the agility to scale up or down with ease.
Focus on Innovation
At Euroanswer we place a strong emphasis on creativity and innovation, enabling businesses to introduce novel and innovative solutions into the market. This focus ensures that outsourcing partnerships are not just about maintaining operations but also about advancing the company's market position through innovative strategies.
| | |
| --- | --- |
| Feature | BPO Customer Support Industry |
| Global Market Size | $463.72 billion in 2022 |
| Projected Growth Rate | 9.1% CAGR from 2022 to 2030 |
| Key Services Offered | Call center support, technical support, customer relationship management (CRM), back-office support |
| Benefits of Outsourcing | Cost savings, improved efficiency, access to skilled professionals |
| Challenges of Outsourcing | Language barriers, cultural differences, data security concerns |
| Future Trends | Artificial intelligence (AI), automation, self-service |
WHY CHOOSE EUROANSWER
Robust Technological Proficiency
Our specialists are recognised for their extensive tech knowledge, mastering programming languages such as JavaScript, Java, SQL, PHP, and C#, prevalent in the nation's IT landscape. Moreover, they actively engage with cutting-edge technologies like machine learning, data analytics, and artificial intelligence.
Global Partnership Experience
We boast considerable customer experience and forging long-standing, trust-based collaborations with international corporations. This is underpinned by a commitment to open communication and transparency. Eastern European IT experts bring a combination of dedication and technological passion that lays the groundwork for fruitful customer service outsourcing partnerships.
Exceptional Language Capabilities
Eastern European IT professionals are proficient in English, with over 80% speaking it fluently and clearly, a trait that has attracted multinationals to set up global customer support centres. French, German, Spanish, Italian, and Russian are also commonly spoken among IT and customer support specialists, affirming their ease with foreign languages and enhancing the appeal of IT outsourcing to BPO Company Euroanswer.
Capabilities
Back Office
offering high support to brands from every angle, even more from behind the scenes, our back-office team is responsible for streamlining and improving the customer experience with a proactive approach that creates positive experiences at every touchpoint.
Surveys
we help create customer experiences that drive loyalty, by offering insights on the key drivers of customer satisfaction at every touchpoint, increasing brand awareness and optimizing customer acquisition.
Financial & Accounting Services
with a team skilled in regulatory and standard setting experience, we provide accounting and effective management of the financial reporting processes, in adherence to new or revised accounting standards.
Supply Chain Management
we link product development, sourcing, production, and logistics, as well as the information systems coordinating these activities, into a cohesive and high-performing business model, integral to a company's ability to successfully compete in the global marketplace.
Marketing Campaigns
with a multidisciplinary team moving at the speed of customers we create nuanced strategies tailored to the complexity of today's businesses. Maximizing the brand's true purpose, we bring light to new insights and help companies identify bottlenecks while making marketing efforts as efficient as possible.
OUR IMPACT
Helping our clients balance the evolving needs and expectations of customers, employees, and business partners, we deliver sustainable value through intelligent operations, all under the belief that business performance can and should be centered around the customer.
Frequently Asked Question
What is customer service outsourcing?
Customer service outsourcing is the business practice of hiring a third party to handle customer service operations. This can include a range of managed services from technical support, help desk solutions, customer interaction management, and other related customer service functions.
How can outsourcing customer service benefit my company?
Outsourcing can offer several benefits including cost reduction, access to a global talent pool with diverse language capabilities, the ability to provide 24/7 support, and the freedom for your internal team to focus on core business activities. Additionally, it often leads to an improvement in service quality due to specialized expertise of the outsourced provider.
Can outsourcing customer service improve customer satisfaction?
Yes, when done correctly, outsourcing customer service can lead to improved customer satisfaction. This improvement comes from professional handling of queries, reduced response times, and a focus on quality interactions. Ensuring that your business process outsourcing partner aligns with your company's values and service standards is essential for this outcome.
Is it possible to outsource customer service for a small or medium-sized enterprise?
Absolutely. Customer service outsourcing is scalable and can be tailored to fit the needs of SMEs. BPO Solutions include flexible models that can adapt to smaller volumes and specific requirements, making it a viable option for businesses of all sizes.
Can customer service outsourcing cater to industry-specific needs?
Yes, at Euroanswer we have experience dealing with industry-specific queries and challenges. It's important to partner with a BPO provider that understands the nuances of your industry and can tailor their services to meet these specialised needs. For BPO Services contact us now!