A BPO Company, Euroanswer is a Leading Provider of Managed Services
Serving multinational corporations with a regional presence and a worldwide reach
Proficiently serving both emerging and well-established European markets, offering BPO services and managed services, with a wealth of multicultural expertise, technological excellence, and a deep understanding of local brands, all aimed at achieving the highest standards in customer service.
We support skills in more than 20 languages and 40 countries and counting.
Because you can partner with us for an experience that transcends traditional BPO, empowering your business growth.
At Euroanswer, we redefine Business Process Outsourcing with our bespoke managed services tailored to your unique needs. Our commitment to operational excellence ensures that your processes are streamlined, efficient, and cost-effective. By choosing us, you leverage our expertise in creating solutions that enhance your customer experience and fortify your market position. Choose Euroanswer to empower your business with the sophistication and agility it deserves.
We assist top-tier professionals in achieving the success that holds the greatest significance in today's fast-paced world: staying relevant to clients and staff members alike while navigating through various markets and regions.
Untangle value and make an impact.
Relying on best practices and technology savviness, our solutions deliver maximum value, predictable costs, and the highest quality customer service, allowing you to focus on core business.
Prioritize your focus.
Customer Support / Processes Support
We understand that the future belongs to intelligent business operations. Our customer-centricity support model can harness change and adapt to better fuel the business strategy, driving sustainable value and profitable growth.
Elevate your business for tomorrow.
Embracing the future of work, our solution is centered on employee engagement and effectiveness. Stemming from our company's multicultural DNA, our recruitment services are designed to attract and retain talent in a competitive job market.
Attract the right people in your team.
Based on cost effectiveness, reliability, fast scalability and task resolution, our solution offers a flexible hiring model, modular in nature, for the most important projects in your company. Easily add employees, choosing from a vast array of experts in any field of activity and as easily disconnect them.
Work with the best, by doing less.
Let`s deliver excellence together!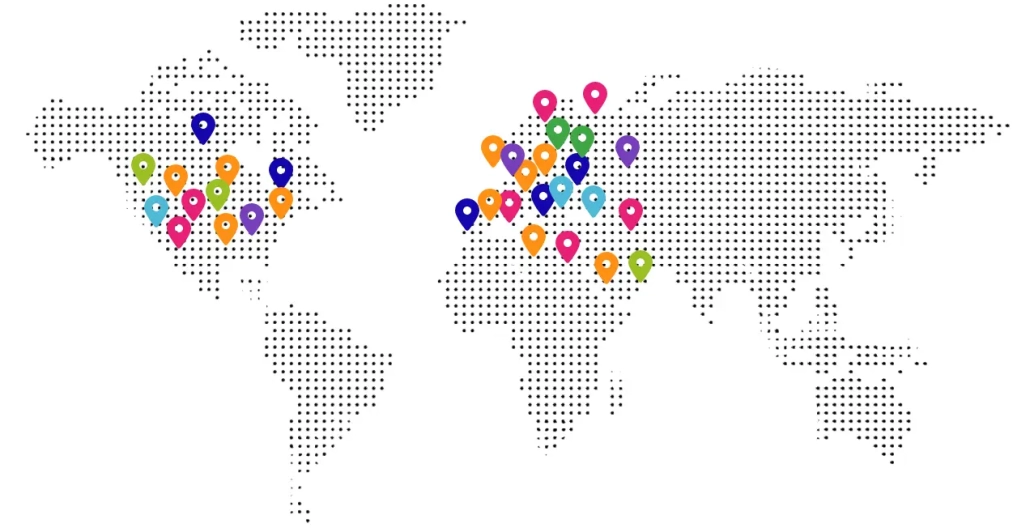 Skilled in technology and cosmopolitan in behavior, through our three delivery centers, our BPO Company is hardwired to make performance across the globe, in more than 20 languages in 40 countries.
We are a team of agile, curious and open learners
We Manifest drive to solve issues and gain trust
We understand the local flavour of the brands for which we wor
We're a team of friendly professionals discussing business and serving individuals, a premier business process outsourcing ally for multinational firms, boasting a regional presence and global reach. We are experienced in the nuances of both expanding and well-established European markets, providing multicultural insights, technological adeptness, and a nuanced comprehension of local brands. Our managed services set the benchmark for excellence in desk support.
We support skills in more than 20 languages and 40 countries and counting.
69 agents
16 used language
English, Macedonian, Albanian, German, Italian, French, Spanish, Bulgarian, Slovak, Polish, Czech, Serbian, Russian, Dutch, Turkish, Arabian
95 agents
6 used language
English, Romanian, German, Greek, Hungarian, Finnish
19 agents
3 used language
English, Romanian, Italian
Spanning a diverse array of sectors—from technology to education, from banking to gaming—we are committed to delivering both efficiency and excellence. Our BPO services approach is founded on a spirit of transparency and integrity, fostering a trusted partnership that values open and candid communication. We pride ourselves on our ability to adapt and excel, ensuring that our clients receive the highest standard of service across all interactions.
Countless global brands rely on our IT outsourcing services to enhance their customer interactions, achieve efficiency, and cut operational expenses. They deliver predictable and enduring value via skilled personnel, streamlined processes, and advanced technology. We craft, initiate, manage, and refine business processes with the aim of cutting costs, minimising risk, and boosting performance.
Business Advantages
Leverage cost efficiency while maintaining exceptional program standards. Our celebrated customer experience and information technology service specialists are rooted in a commitment to uphold and enhance your brand's performance.
The Best Employees
Recognised as a top employer, our innovative hiring strategies guarantee a consistent influx of talented individuals. We are continuously revitalising the abilities and expertise of its workforce to match the dynamic shifts in outsourcing trends and automation advancements.
Cultural Synergy
With our company's presence in Skopje, Bucharest, and Galati, we bring a diverse cultural understanding that aligns seamlessly with global business practices. This multicultural adaptability makes our locations highly suitable for customer support programmes, where our teams demonstrate the professionalism and empathy essential for meeting diverse customer expectations.

15+ years of partnerships
10+ countries
10,000 tickets per moth
1 year of partnerships
8 countries
3,800 monthly interactions by phone and e-mail
almost a year of partnerships
2 countries
4,300 tickets per month
+1 year of partnerships
North America (USA & Canada)
35,000 tickets per month
almost a year of partnerships
2,500 calls per month
3 years of strategic partnership with an emerging banking client specialized in retail business
15+ years of partnerships
10+ countries
10,000 tickets per moth
1 year of partnerships
8 countries
3,800 monthly interactions by phone and e-mail
almost a year of partnerships
2 countries
4,300 tickets per month
+1 year of partnerships
North America (USA & Canada)
35,000 tickets per month
almost a year of partnerships
2,500 calls per month
3 years of strategic partnership with an emerging banking client specialized in retail business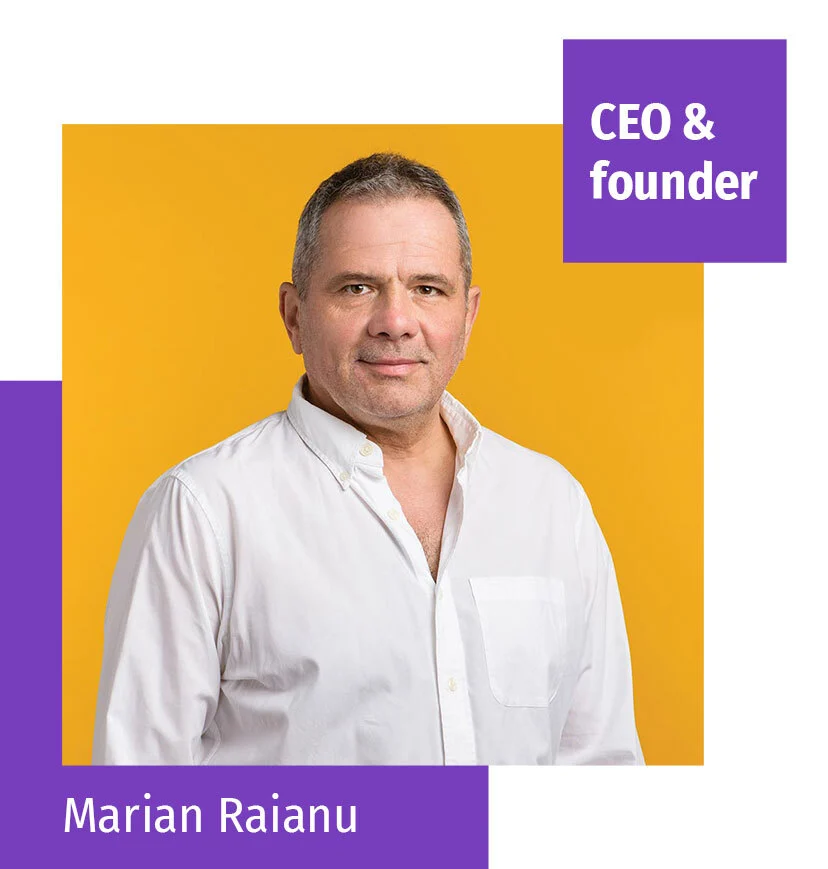 It is in our very nature to talk business to business, while serving people as individuals. Reliantly expert in emerging and established markets, we dive deep into the culture-of-place to achieve
customer service excellence
.
Our manifesto
We provide customer experience through hubs of operational excellence and diverse cultural proficiency, which are essential in the Business Process Outsourcing sector. Our dialogue is corporate to corporate, yet our service attests to individuals with distinct needs.
In our corporate DNA, we fuse Western benchmarks with an Eastern ethos. Our company excels in technological prowess and adopts a global, cosmopolitan approach dedicated to driving performance in global BPO services.
In safeguarding our clients' reputations, we embody a unique capability – the rare skill to swiftly convert a challenge into a resolution.
Sustainability is a duty that our BPO company endeavours to honour daily. We are dedicated to discovering innovative ways to utilise resources efficiently, ensuring the delivery of superior services that align with customer expectations. We motivate our workforce to embrace their roles as guardians of the environment by engaging in recycling initiatives, energy-saving practices, and environmental consciousness schemes.
As a BPO company, our constant focus is to build a place where fairness and welcoming everyone are key, giving everyone the chance to learn, improve, succeed, and do well.
BPO Company Euroanswer can help you with:
Cost Savings: Outsourcing to a BPO company can lead to substantial cost reductions for businesses. On average, companies can cut operational expenses by up to 60% when they turn to our BPO services.
Employment Boost: The BPO industry is a significant employer, engaging over 5 million individuals worldwide, thus contributing to job creation and economic progression.
Operational Excellence: Managed services in the BPO sector enhance operational efficiency, particularly in tasks such as data processing, customer support, and other back-office activities, freeing up internal teams to concentrate on core business strategies.
Skilled Workforce: We grant access to highly skilled professionals, affording businesses the advantage of specialised expertise without the investment in extensive training.
Flexibility and Growth: Our BPO services are scalable solutions, enabling businesses to tailor their outsourced functions in line with market demands and organisational growth, adding important flexibility in a volatile economic landscape.
Continuous Support: With 24/7 customer support, we ensure that customer interactions are managed without delay, which improves client satisfaction and can lead to an uptick in sales.
International Footprint: With operations across different countries and time zones, at Euroanswer we enable businesses to establish a worldwide presence, facilitating expansion into new markets and a broader customer demographic.
Technological Edge: Investment in the latest technology ensures the delivery of efficient services, allowing clients to leverage cutting-edge innovations without significant investments.
Shared Risks: Outsourcing through BPO allows companies to distribute associated process risks, mitigating potential operational disruptions.
Frequently Asked Questions
What Is BPO?
Business Process Outsourcing (BPO) is a solution where businesses contract certain operations and responsibilities to third-party service providers. It's commonly used for back-office functions like accounting, IT services, human resources, and front-office tasks like customer care and technical support, allowing companies to focus on core activities.
How do BPO companies work?
BPO companies operate by taking over specific business functions from their clients. They provide specialised services, often leveraging economies of scale and lower labour costs to offer competitive pricing. They manage tasks through a combination of skilled professionals, efficient processes, and technology, aiming to improve service efficiency and quality for their clients.
What type of BPO services do you offer?
At Euroanswer, we operate by becoming an extension of your team. We integrate our skilled professionals and cutting-edge technology with your business processes to deliver exceptional service. Our approach is collaborative and customised, ensuring we understand your needs to provide seamless outsourcing solutions.

Euroanswer offers a complete suite of BPO services designed to meet the diverse needs of our clients. This includes customer customer experience, technical support, outstaffing, staffing services, and many more—all tailored to the specific demands of your industry.
How much do your services cost?
The cost of our services at Euroanswer is determined by a variety of factors, including the scope of the outsourced functions, the level of expertise required, and the scale of the engagement. We provide a bespoke quote following an in-depth analysis of your business requirements to ensure you receive a solution that offers value and efficiency.
Will I save money by outsourcing business processes?
Absolutely. Our clients typically see significant cost savings by outsourcing to Euroanswer. We help you reduce overheads, negate the need for extensive in-house operations, and access global talent that can operate more economically than local market rates, all without compromising on quality.
What kinds of companies are best suited for BPO?
Euroanswer's BPO services are ideal for any business looking to optimise its operations. We cater to start-ups, SMEs, and large corporations across various sectors, offering scalability and custom solutions that support your company's growth and adapt to your evolving needs. Technology, Banking, Education, Gaming, Digital Printing, Personal Advertising, Rent-a-Car Services, Financial, are a few fields he work with.

BPO is well-suited for companies of all sizes and industries that want to optimise their operations. It is particularly beneficial for businesses looking to reduce costs, enhance service quality, and scale rapidly without the need for substantial capital investment.
What processes can be outsourced?
Almost any process that can be performed from a remote location can be outsourced. With Euroanswer, you can outsource a wide array of processes. From routine administrative tasks to complex customer interactions and back-end operations, our expertise covers a vast landscape of business functions that can be managed off-site with efficiency and professionalism.
How Do I Get Started?
Getting started with us is straightforward. Reach out to our team to set up an initial consultation, where we'll discuss your business vision and requirements. Following this, we will craft a bespoke proposal that aligns with your strategic objectives. Join us in redefining excellence in your business processes—choose Euroanswer for your BPO needs.
Key People
We are a team of top-tier professionals providing managed services, well-established across various specific locations, yet with a clear understanding of the overall landscape. Our values are trust, respect, partnership, effective collaboration, and efficiency.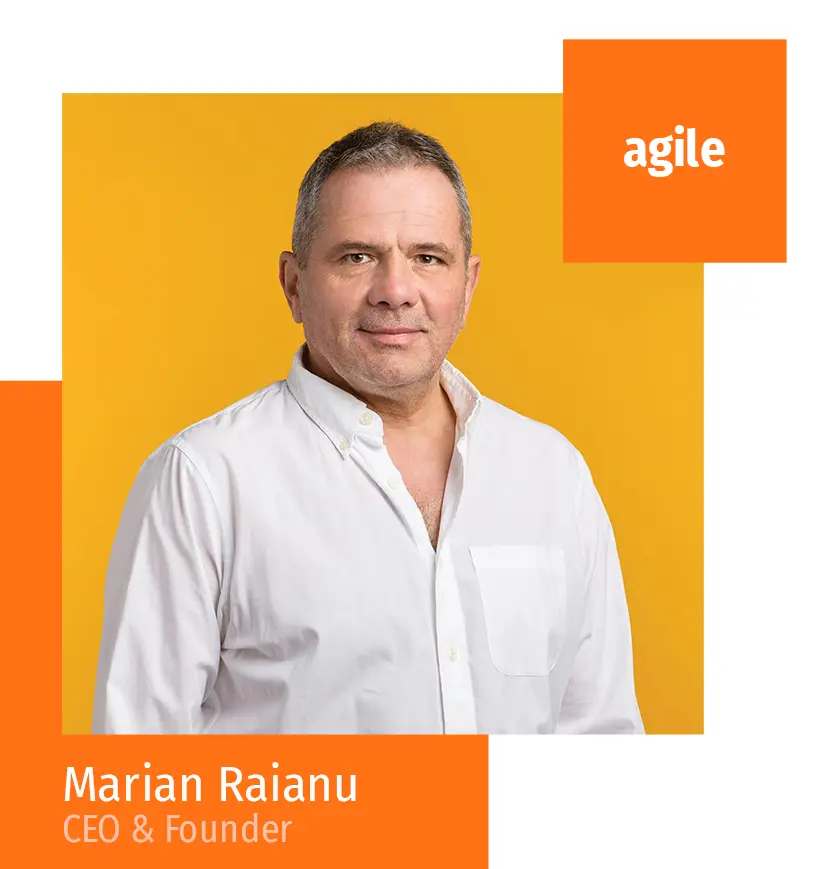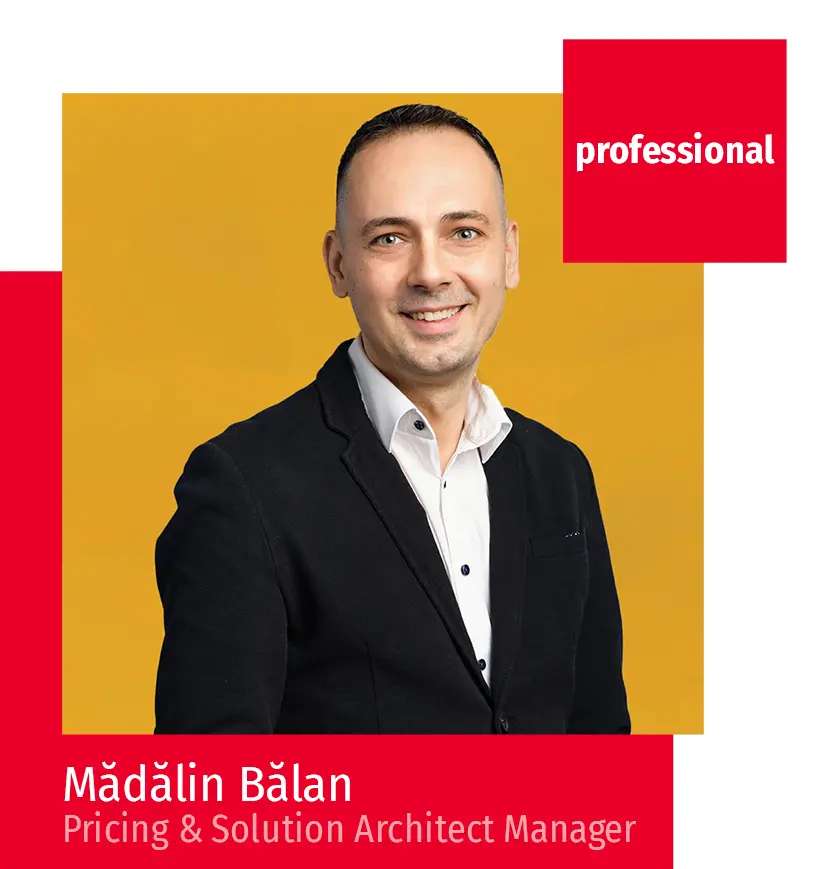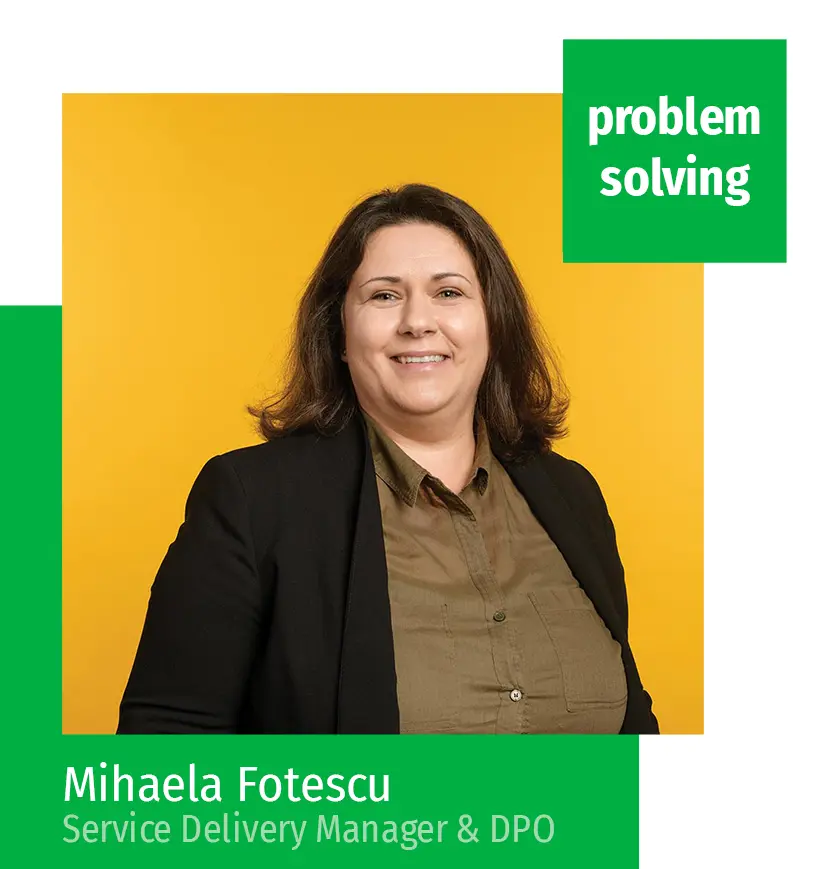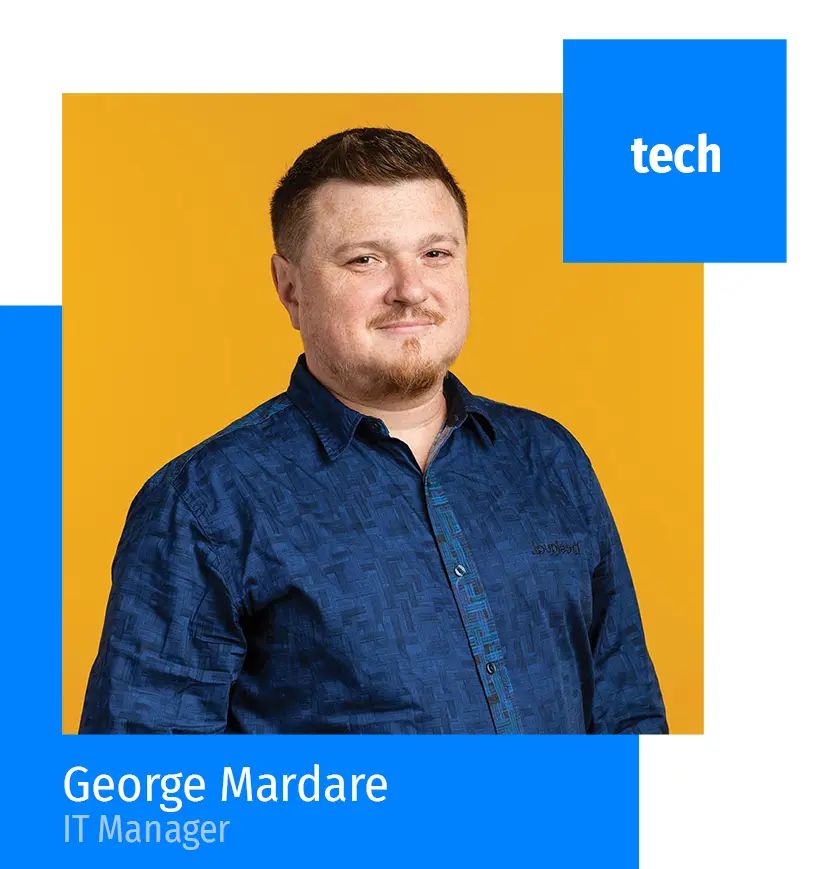 Let`s deliver excellence together!
We aim to create long-term partnerships with respect, mutual trust, and constant will to add real value to your business!